Staff &
Partners
The Better Arguments Project is a collaboration by the Aspen Institute Citizenship and American Identity Program, Allstate, and Facing History and Ourselves.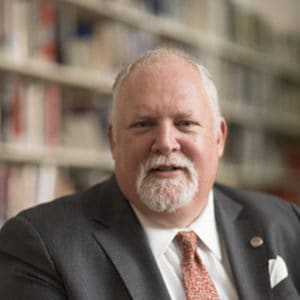 Roger Brooks, Facing History and Ourselves
Roger Brooks serves as President and CEO of Facing History and Ourselves, an international non-profit educational organization that seeks a world guided by knowledge and compassion, not bigotry or prejudice. Facing History trusts students to wrestle with complex moments in human history and their connections to current events, helping them become engaged, informed, and compassionate citizens. Worldwide, Facing History reaches more than 70,000 teachers and millions of students each year.

Roger joined Facing History in 2014. Under his leadership, the organization launched an ambitious strategic plan to dramatically increase its reach to new audiences and areas. He established a diversity and inclusion program, with emphasis on hiring of diverse candidates and building a world-class workplace culture. Facing History is strengthening its core work in schools and classrooms, scaling its impact with a broader network of educators and raising its voice as a thought leader in education. Roger came to Facing History following a long and distinguished tenure at Connecticut College as the Elie Wiesel Professor in the department of Religious Studies (1991-2014). He also has a longstanding partnership with the Holocaust Education Foundation at Northwestern University, which prepares collegiate faculty to teach courses and curriculum related to the Holocaust and genocide. He received their Distinguished Achievement Award in 2014. An expert in early rabbinic culture, Roger is the author of editor of six books and numerous articles.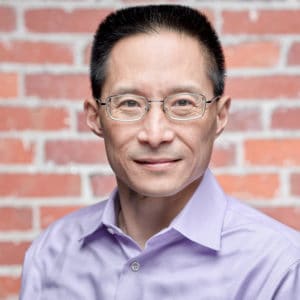 Eric Liu, The Aspen Institute
Eric Liu is the Co-Founder and CEO of Citizen University, which works to build a culture of powerful and responsible citizenship in the United States. He also the Executive Director of the Aspen Institute's Citizenship & American Identity Program. He is the author of several books, including The Accidental Asian: Notes of a Native Speaker; The Gardens of Democracy (co-authored with Nick Hanauer); You're More Powerful Than You Think: A Citizen's Guide to Making Change Happen; and his most recent, Become America: Civic Sermons on Love, Responsibility, and Democracy. Liu served as a White House speechwriter for President Bill Clinton and later as the President's deputy domestic policy adviser. He and his family live in Seattle.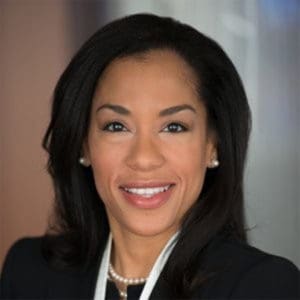 Stacy Sharpe, The Allstate Corporation
Stacy Sharpe, senior vice president, Corporate Relations, leads the communication function for The Allstate Corporation. She oversees corporate reputation, internal and external communications, thought leadership and public relations.

Before her current role, Sharpe was field vice president of Allstate's Capital Region, helping lead sales and operations in Virginia, West Virginia, Maryland, Delaware and the District of Columbia. She has also served as vice president, Federal Affairs, where she led efforts to shape and advance Allstate's public policy strategy.

Earlier in her career, Sharpe was assistant vice president, Reputation Leadership, where she created and championed Allstate's reputation strategy. She was the communications director for the chairman, president and CEO of Allstate, overseeing his executive communications as well as public relations and corporate communication strategies. In addition, she led strategic communications for numerous Allstate businesses, including Allstate Financial, Allstate Protection and the independent agency business. She also has experience in customer service operations and human resources.

Sharpe serves on the board of directors of Facing History and Ourselves, the Chicago Urban League, the Arthur W. Page Society and the Institute for Public Relations. She is a 2007 Fellow of Leadership Greater Chicago. She was named in The Hill publication's 2011 list of Top Corporate Lobbyists and in Chicago United's 2017 Business Leaders of Color. She earned a bachelor's degree in English literature from the University of Virginia and an MBA from the University of Illinois at Chicago.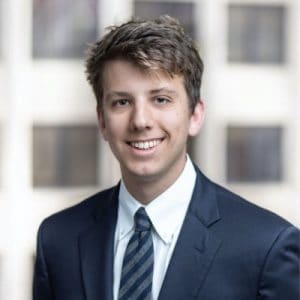 Erik Gross, The Aspen Institute
Erik Gross joined the Citizenship and American Identity Program in 2020 and focuses heavily on the Better Arguments Project. Prior to joining the Aspen Institute, Erik worked at the American Council of Trustees and Alumni (ACTA), a nonprofit dedicated to promoting liberal arts education and academic freedom at colleges and universities nationwide. Erik graduated from Kenyon College in 2018 with an Economics Major and a History Minor, and achieved the honor of distinction in his economics major senior exercise.

Erik.Gross@aspeninstitute.org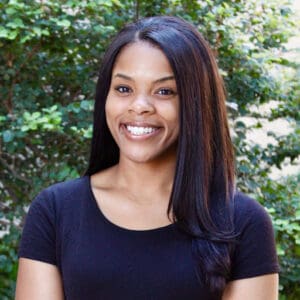 Katrina Hall, The Aspen Institute
Katrina Hall is a program manager with the Citizenship and American Identity Program, where she works to create and facilitate strong learning experiences on the Better Argument Projects. She brings over a decade of experience in education and the nonprofit sector and a commitment to work that expands opportunities for others. Katrina received her undergraduate degree from the University of Florida and her Masters in Education Policy and Management from the Harvard Graduate School of Education.

Katrina.Hall@aspeninstitute.org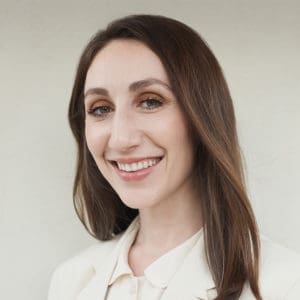 Caroline Jany, The Aspen Institute
Caroline Jany is the Managing Director for the Citizenship and American Identity Program. She manages initiatives focused on the challenge of sustaining strong citizenship in America and coherent national identity in an age of demographic flux and severe inequality. Caroline joined the Aspen Institute in 2014, and brings experience and passion for advancing human rights and social justice in the United States and around the world.

Caroline.Jany@aspeninstitute.org
The Aspen Institute is a nonpartisan forum for values-based leadership and the exchange of ideas. The Aspen Institute Citizenship and American Identity Program focuses on the challenge of sustaining strong citizenship in America and coherent
national identity in an age of demographic flux and rising economic inequality.
The program encompasses a range of cross partisan activity, from workshops and public forums to leadership summits and seminar-style discussions.
Facing History and Ourselves is a global educational organization that reaches millions of students worldwide every year. Using the lessons of history — and history in the making — Facing History equips teachers to provide students with the skills to think critically and wrestle with difficult issues. Teachers work closely with students to make personal connections between the past and their present. The rigorous curriculum sparks their desire to look beyond themselves and participate in the broader world. Facing History is creating future generations of engaged, informed, and responsible decisionmakers who will stand up for justice, truth, and equality when faced with injustice, misinformation, and bigotry. Facing History transforms required lessons in history into inspired lessons in humanity, empowering youth who will change the world for the better.
The Allstate Corporation protects people from life's uncertainties with a broad portfolio of protection products including: auto, home, personal property and life insurance, protection plans for electronic devices and appliances, and personal identity protection. Allstate is widely known for the slogan "You're in Good Hands with Allstate."